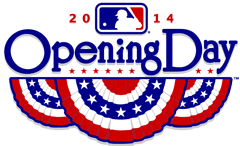 I've got the Astros until they lose every damn game and then I'll still find an excuse to go to the park.
Little known fact:  God does not subtract from your allotted time on earth any time spent at the ballpark.
Who ya rootin' for?  And, yeah, Fenway Fran, we know we know we know.