Republicans are on a roll today.
Let's start with Mel Watt.  From Politico —
Senate Republicans on Thursday blocked the nomination of Rep. Mel Watt (D-N.C.) to be director of the Federal Housing Finance Agency, which regulates Fannie Mae and Freddie Mac. The vote was 56 to 42 and 60 votes were needed to limit debate and clear the way for a final vote on the nomination.

The White House this week pushed to get Watt confirmed but Republicans said they oppose his nomination arguing that someone with more experience in mortgage finance, not a politician, should run the agency. Democrats said Watt's 20 plus years on the House Financial Services Committee make him more than qualified.
He spent 20 damn years on the Houston Financial Services Committee and he's not qualified?  Who is?  Joe the Plumber?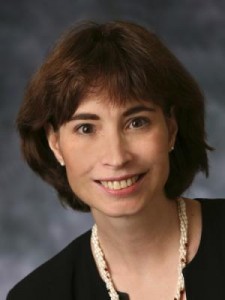 And then just to piss off women, the Senate voted 55-38 to block the nomination of Patricia Millett to be a judge on the D.C. Circuit Court of Appeals. Republicans were largely united in opposing the nomination.
Millett is a Harvard law grad and has argued more cases before the Supreme Court than any other woman in private practice – 32 of them.  Republicans said they were afraid it would "tip the balance" on the DC court.  So elections only have consequences if Republicans win?
Today was not a good outreach day for Republicans.  I imagine there will be some hardy laughter at Republican lunches today celebrating shooting down a perfectly qualified African American and a woman without even breaking a sweat.
Chickens have a harder time laying eggs than Republicans do insulting women and minorities.
Thanks to Carl for the heads up.